Do you have a sparkly kid in your life? They might be into royalty, fashion, unicorns, all things pink, or glitter... if you have readers who are sparkly kids, these are some wonderful titles they might enjoy that will diversify your shelves. Some are own-voices and some are not and I've indicated the titles that are.

Bedtime Bonnet by Nancy Redd, illustrated by Nneka Myers (own voices). This is a perfect book for any kid who loves taking care of their hair. It's time for bed and everyone in the family is starting their hair routine, but where has this little girl's bedtime bonnet gone?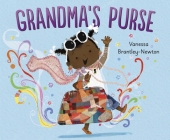 Grandma's Purse by Vanessa Brantley-Newton (own voices). What wonders does Grandma have in her purse? Luckily, she never minds her granddaughter investigating in this sweet picture book that celebrates the strong bond between grandmother and grandchild.

Hair Love by Matthew A. Cherry, illustrated by Vashti Harrison (own voices). Zuri has a very special hairstyle in mind, but can her dad help her pull it off? This is a funny, adorable story about a loving father and his trials and tribulations with his daughter's hair.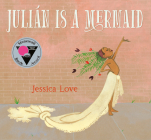 Julián is a Mermaid by Jessica Love. When Julián glimpses three women spectacularly dressed up on the subway, he dreams about dressing up the whole way home. When he gets home, he puts together his own mermaid costume, but what will Abuela think? It turns out she loves him and celebrates him for who he is.

Maria Had a Little Llama by Angela Dominguez (own voices). You may be familiar with Mary and her little lamb, but what about Maria and her little llama? This Peruvian take on the Mother Goose rhyme is a wonderful bilingual picture book and a Pura Belpré Honor Award-winner.

Mary Had a Little Glam by Tammi Sauer, illustrated by Vanessa Brantley-Newton. Here's another version of Mary, this one a fashion plate. Mary's got enough glam for herself and her nursery rhyme friends, too.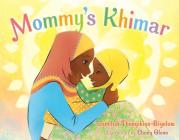 Mommy's Khimar by Jamilah Thompkins-Bigelow, illustrated by Ebony Glenn (own voices). A little girl watches her mother put on her khimar, a flowing headscarf, and spends a happy day playing with her mother's scarves of every color. In her mother's scarves she can be a queen or a superhero, but no matter what she's pretending she's wrapped up in her mother's love.

Not Quite Snow White by Ashley Franklin, illustrated by Ebony Glenn (own voices). Tameika is a girl who belongs on the stage and when her school puts on the play Snow White, Tameika goes out for the lead. But some of the kids at school think she's "not quite Snow White". Will Tameika let their harsh words get in her way?

One Word from Sophia by Jim Averbeck, illustrated by Yasmeen Ismail. Sophia wants a giraffe for a pet and she's working on her persuasive skills to try to get what she wants, no matter how impossible her parents think she is. Sophia's a creative, energetic young lady who practices her powers of negotiation in this fun picture book.

Red Shoes by Karen English, illustrated by Ebony Glenn (own voices). Malika loves, loves, loves her red shoes and she wears them everywhere. But what will happen to them once Malika outgrows them? If you have kids in your life who love shoes as much as my niece loves shoes, this is the perfect choice.

What Can You Do with a Rebozo? by Carmen Tafolla, illustrated by Amy Cordova (own voices). A young girl plays with a rebozo, a traditional Mexican shawl. How many things can you do with a rebozo? Quite a lot of things!
Hey, I'm an IndieBound affiliate, which means that if you buy books through the links on my site you're not only supporting your favorite independent bookstore, you're supporting me, too!