Holy cats, did I start a thread on Twitter the other week! In one of my Grab Bag requests I was working on, a patron asked for "any picture books that are hilarious and make you laugh out loud". I definitely have my own laugh out loud favorites, but I know that everyone has a different sense of humor, so I wondered what my Twitter friends would say. 151 replies later (!!!), I have quite a list and I was happily able to tell my patron to let me know anytime she wanted more funny books and I could keep her in good supply!
It's waaaaay too many books to list all of them, but here are some of my favorites and some of the most-suggested. If you're looking for funny books, you can't go wrong here! Bonus: MANY of these authors have other books that are also hilarious and/or awesome, so definitely check them out!

Animals Should Definitely Not Wear Clothing by Judi Barrett, illustrated by Ron Barrett. Atheneum, 1988.

The Book with No Pictures by BJ Novak. Dial, 2014.

Chicken Butt by Erica S. Perl, illustrated by Henry Cole. Abrams, 2009.

Guess Again! by Mac Barnett, illustrated by Adam Rex. Simon & Schuster, 2009.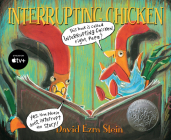 Interrupting Chicken by David Ezra Stein. Candlewick, 2016.

The Legend of Rock Paper Scissors by Drew Daywalt, illustrated by Adam Rex. Balzer + Bray, 2017.

Misunderstood Shark by Amy Dyckman, illustrated by Scott Magoon. Orchard Books, 2018.

Moo! by David LaRochelle, illustrated by Mike Wohnoutka. Bloomsbury, 2013.

Neck & Neck by Elise Parsley. Little, Brown, 2018.

Nothing Rhymes with Orange by Adam Rex. Chronicle Books, 2017.

Penguin Problems by Jory John, illustrated by Lane Smith. Random House, 2016.

Potato Pants by Laurie Keller. Henry Holt, 2018.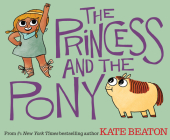 The Princess and the Pony by Kate Beaton. Arthur A. Levine, 2015.

Rhyming Dust Bunnies by Jan Thomas. Beach Lane Books, 2009.

Stuck by Oliver Jeffers. Philomel, 2011.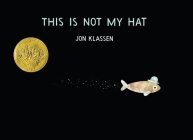 This is Not My Hat by Jon Klassen. Candlewick, 2012.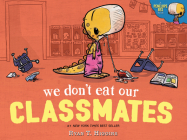 We Don't Eat Our Classmates by Ryan Higgins. Disney-Hyperion, 2018.

Who Wet My Pants? by Bob Shea. Little, Brown, 2019.