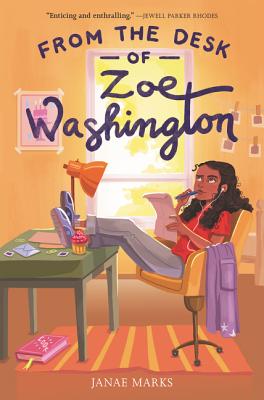 What do you do when life throws you a curveball? Zoe Washington plans to spend the summer baking and avoiding her ex best friend who happens to also be her next door neighbor. Now that she's turned twelve, she's finally old enough to apply to be a contestant on her favorite kids' baking reality show IF she can prove to her parents that she's mature enough to handle it. But when Zoe grabs the mail early one day, looking for a birthday card from a generous aunt that's on its way, she discovers a letter from the father she's never met, the father who's been in jail since before she was born. And, without telling her mom who discourages Zoe from knowing anything about her birth father, Zoe writes him back.
Zoe's a character that I was so glad to get to know, and this book is the perfect combination of sweet and serious. It touches on prejudice and our flawed legal system, leavening the serious subject matter with Zoe's exploits in the kitchen and her friendship struggles. I really enjoyed the book and would hand this to readers of
A Good Kind of Trouble
by Lisa Moore Ramee or
One Crazy Summer
by Rita Williams-Garcia.