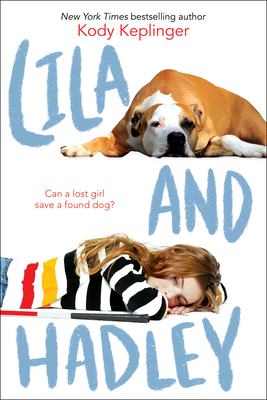 Lila and Hadley
by Kody Keplinger. Grades 4-7. Scholastic, 2020. 256 pages. Review copy provided by publisher.
This summer is not at all like Hadley hoped it would be. Instead of hanging out with her friends, she's moving to a new town in a new state to live with her sister after their mother goes to prison. To make matters worse, her pigmentosa retinitis is finally bad enough that her sister wants her to take mobility classes and learn how to navigate the world as if she has no sight at all. Hadley resists the classes just like she's resisted the move.
And when Hadley meets Lila, a surly shelter dog who needs training before she can be adopted, Hadley resists Lila, too. Hadley's not a dog person. But for whatever reason, Hadley is the one person Lila seems to respond to. So Hadley takes on the challenge of working with Lila, getting her ready to be adopted. But when that day comes, it won't be easy.
Dog lovers will eat up this wonderful own-voices story about a girl learning to love a dog she never thought she could and learning about herself along the way. Hadley's relationship with Lila grows stronger and stronger and seeing Lila take on the challenge of training helps Hadley feel better about taking on her own mobility training. Author Kody Keplinger is blind, so the details about Hadley learning to move around the town using a cane and handling her progressive blindness are authentic.
I love a first person story written with a strong voice and this book is definitely one of those. Hadley's tough exterior and her Southern cadence leap off the page. This is one of those books that feel like the protagonist is sitting down with you and telling you their story.