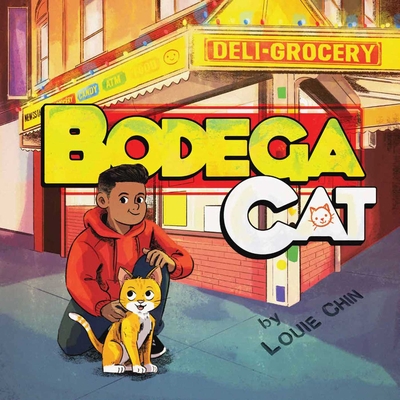 Bodega Cat
by Louie Chin. Grades 1-5. Pow! Kids Books. Review copy provided by my local library.
Chip is the cat who runs his family's bodega (neighborhood grocery store). From helping with the breakfast rush to counting inventory, to making deliveries, Chip keeps things running pretty smoothly. He knows the best spots for napping, he plays with the neighborhood kids after school, and life is pretty sweet for this bodega cat.
This delightful, colorful picture book oozes personality and will enchant young animal lovers, whether they live in the city or the country. For kids in New York or large cities, this book is an ode to their way of life. For kids in the rest of the country, this is a peek into city life. No matter where they live, cat-lovers will fall in love with Chip who takes absolute credit for the success of his family's bodega.