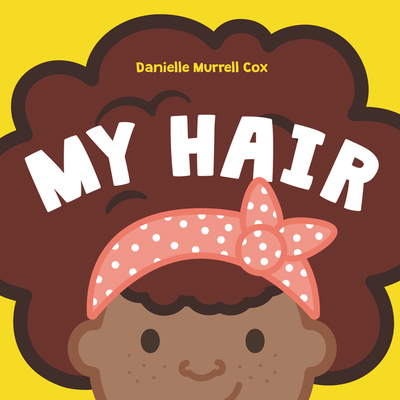 My Hair
by Danielle Murrell Cox. Ages 0-3. Board book. HarperFestival, June 2020. Review copy provided by my local library.
With playful rhyming text and simple pictures that portray African American children with a wide range of skin tones (including a child with vitiligo and children with freckles), this board book is a celebration of many different hairstyles. This is an affirming book to have on hand for African American families and a book that could be included in any toddler or preschool unit about all about me or human bodies.
It gently sets boundaries ("My hair is mine / from curls to puffs / You can look / but please don't touch"). It includes lots of great vocabulary words, both hairstyle words (Bantu knots, braided, puffs) and non-hairstyle words (funky, snip, slay), making this board book a solid choice for early literacy storytimes. The trim size is a bit small for sharing with a group, but the pictures are simple and bold, so it could work. And add it to the growing list of board books that can help families who are not used to talking about race start a conversation with small children.